No, don't eat Jin, but yes, EAT JIN!
by CarinneJ
If you are a fan of BTS's Jin, then you know how much this boy loves to eat! He also loves SHARING how much he loves to eat on his own mukbang series "EAT JIN!" These are 7 of the BEST "EAT JIN" moments!
1. The time he tried to eat an entire Jjajangmyun meal set in ONE MINUTE! His face when he failed.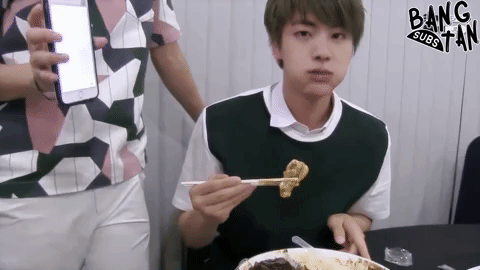 2. When he ate a big blob of wasabi!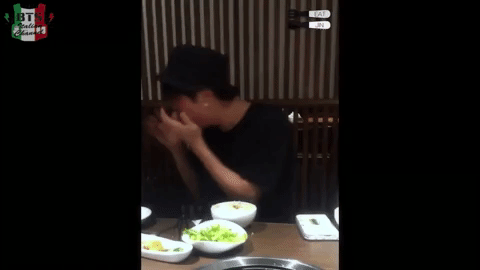 3. Feeding PD Jimin behind the camera ☺️.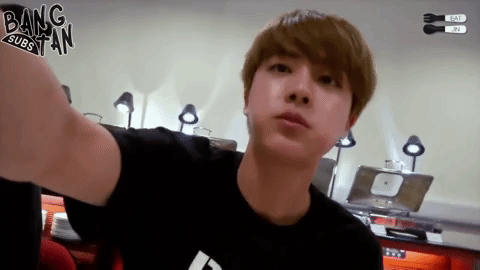 4. Salmon dancing with V.
5. Cute Flower Boy Jin.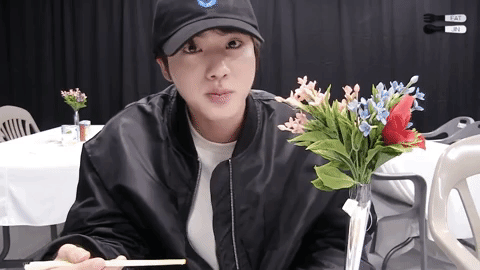 6. When Jungkook and Jin were making strange noises and RapMon came in to tell them to be quiet.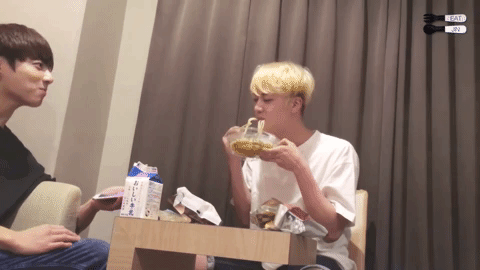 7. And for the last moment; when Jin was literally so excited about their "Blood, Sweat, Tears" comeback and proceeded to recite the lyrics while being served food. "Do you know Pi Ttam Nunmul? Wonhae manh-i manh-i manh-i manh-i!"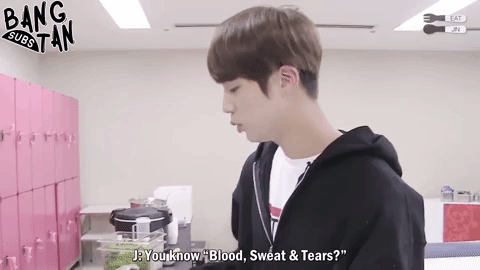 Those were our 7 best "EAT JIN" moments! I don't know about you, but watching Jin enjoy his food always makes me soooo hungry! If you want to eat some delicious Korean food like Jin, try our new easy-prep meal boxes RamyunFever and the Doshirak Box! The SnackFever team would love to see your version of "EAT JIN" with the new boxes. 
---