The Top 10 Korean Snacks For New Korean Snackers
So many Korean snacks! I want to try them all!
Are you a foodie? If you love trying out different snacks from other countries, include ones from South Korea too! We know how difficult it is to start being a Korean snacker. What snacks should I try first? Look no further! SnackFever gives you an insight into the top 10 Korean snacks for new Korean snackers. 
The Top 10 Korean Snacks For New Korean Snackers
1. Choco Pie (초코 파이)
If you want a Korean snack that even the locals love, it has to be Lotte Choco Pie! The soft marshmallow filling in between the crumbly shell with a chocolaty coating will surely fulfill your sweet Korean snack craving. But Choco Pie does not just offer one flavor. You can choose a fruity taste from banana and strawberry or go for green tea late and the original chocolate flavor! Choose the best flavors 
2. Kkokalcorn (꼬깔콘)
For newbie Korean snackers looking for a familiar Korean corn snack taste, LOTTE Kkokkalcorn Corn Chips are for you! WARNING! Once  you taste this corn snack, it's hard not to look for it during snack time. They also come in a cone shape similar to the Bugles snack in North America, so feel free to use them as fake nails and eat them one by one! 
3.  Pepero (빼빼로)
Pepero is one of the most famous sweet treats in Korea that you can find anywhere in the world! It is also one of the most celebrated Korean snacks that people dedicate November 11th as Pepero day! When you see 11/11, it even looks like 4 Pepero sticks. 
4. Yangpa Ring (양파링)
Nongshim Yangpa Ring is not only a favorite Korean snack among the locals. It is also Mamamoo Hwasa's number one South Korean snack! If you had fun making fake nail snacks with Kkokalcorn, you could creatively eat this snack as rings!

The Nongshim Yangpa onion ring Korean snack offers a flavorful onion taste with a dash of saltiness. With its light texture, you can easily bite into this Korean onion ring snack and be creative on the side!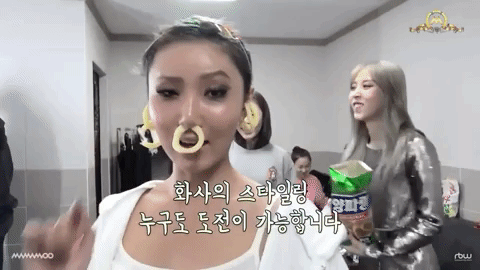 5.  Kancho
Are you out for an outdoor date? You would not want to carry big Korean snacks and fill your picnic basket! So add these bite-size sweet chocolate Korean snacks from Lotte.

Kancho snacks are bite-sized snacks ideal to munch and pair with any drinks. The tiny crunchy biscuits with a chocolate filling are perfect for sharing with your significant other or just for a quick snack. The love-struck Kany and Chony on the packaging make it the ultimate Korean snack for lovers!
6. Twist (트위스트)
Cosmos Twist is an excellent South Korean snack with a twisty shape, sweet taste, and crunchy texture! The soybean seasoning enhances the savory Korean snack taste that makes you want to have more. I suggest pairing this with a good glass of Korean chocolate milk!
7. Maxbon Mini Sausage Cheese Snack ( 맥스봉)
Are you going into a kdrama binge-watching? Besides salty Korean snacks, some want to snack on savory meals. Why not have both? You can have the best of both worlds with the tasty Maxbon Mini Sausage Cheese Snack! 
Have you seen this tasty sausage Korean sausage snack stick from the popular kdrama Weightlifting Fairy Kim Bok Joo? And yes, eating sausage snacks is a common sighting in Korea, and you can even find several brands at your nearby Korean marts or grocery stores! 
8. Goguma Chew ( 고구마 츄)
Now let's take a step back to a more familiar texture of a Korean potato snack with Goguma Chew! But compared to your typical potato chips, these bags of Korean sweet potato snack is a healthier option. It also offers a mild chestnut flavor and a hint of saltiness. You can even see Kpop idols eating these potato snacks!
If you are looking for a sweet and salty Korean potato snack, go for Haitai Honey Butter Chips! Check it here and get two for yourself!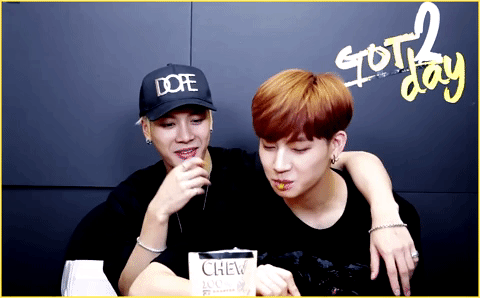 9. Churroz (츄러스)
Another familiar taste your can try is a Korean churro snack! You can grab any bag of these Churroz snacks anywhere, but I suggest eating these when you are having fun with your friends and loved ones at the amusement park! The churros Korean snack will be your ultimate pick when you go on a South Korean tour and looking to satisfy your churro craving. 
10. White Heim (화이트하임)
White Heim is a BTS approved crispy and light Korean snack perfect with a good cup for coffee or tea! Halsey even had a peek at the Korean snacks at the 
SnackFever Box BTS gift to her.
Get bundles of these snacks from our Snack Shop and be ready for a next-level snacking experience. Or surprise yourself with a box filled with Korean snacks like Halsey with our SnackFever box! Subscribe to our monthly SnackFever boxes so you will never run out of authentic Korean snacks at home!
by CarinneJ
---